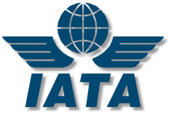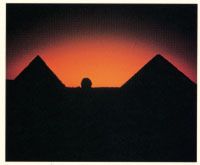 Terms & Conditions
All rates are per-person in US dollars and are subject to change.

GETTING ALONG ABROAD
Participants in our tours are encouraged to travel with an open mind, active curiosity, and thoughtful courtesy for others. We believe that it is important to maintain a positive attitude towards your fellow tour participants and also towards the people of the host country, toward their culture and way of life. Accommodations and meals, particularly outside the large cities, may be quite different from what you're used to at home. Enjoy them in the spirit of adventure, which is the reward of foreign travel.

Nabila Tours reserves the right to refuse service and/or to terminate the participation of any tour participant whose health or mental condition or physical infirmity impedes the operation of the tour, or whose conduct is discourteous to others or incompatible with the best interests of the group.

ADDITIONAL COSTS
Unless specifically mentioned in a tour itinerary, tour prices do not include the following:
International airfares
Meals and sightseeing
Insurance of any kind
Beverages, including bottled water
Departure taxes, visa fees and customs duties
Items of a personal nature, including laundry, alcoholic beverages and mineral waters, excess baggage charges, etc.
Extra charges for food ordered a la carte or from room service (these charges must be paid directly to the hotel or restaurant)
Gratuities for tour guides, lecturers and cruise ship staff, which are at the discretion of the traveler
FLIGHTS
Airfares, and departure and arrival times of flights are subject to change without notice. Your airfare and tour price are guaranteed only when we have received payment in full and have issued your air tickets. For packages to Egypt please add a 25% supplement for travel during Christmas/New Year's and Easter weeks. Nabila Tours uses recognized scheduled international airlines.

CRUISE ITINERARIES
Nile cruise boat schedules may require a change in embarcation point. Thus you may start your cruise in Luxor, even though the itinerary says Aswan, or vice-versa. Not matter what the embarcation point, all sights mentioned in the itinerary will be visited.

Maps: Maps and illustrations in this catalog are for information only and do not necessarily reflect exact routings.

TRAVEL INSURANCE
We can provide and strongly recommend that you obtain travel insurance. Policies are available to cover loss or damage to your luggage, medical needs, certain travel-related accidents, and expenses if you must cancel your trip.

RESERVATIONS & PAYMENT
Nabila Tours works with and depends on your professional travel agent to provide you with the most convenient and efficient service. Your local agent will be happy to make your Nabila tour reservations at no extra cost.

For one to 14 persons, reservations must be secured by a deposit of $250.00 per person, with the balance of the tour price due no later than 60 days before departure. Reservations requested less than 60 days before departure must include full payment by cashier's check or money order; reservations requested 30 days or less before departure must include a late booking charge of $50 per person.

For groups of 15 persons or more, reservations may be secured by a deposit of $100 per person. The balance of the tour price must be received at least 60 days prior departure. New names received 30 days or less before departure are subject to a late booking charge of $50 per person.

All payments must be made in the United States in US dollars. Checks returned unpaid for any reason are subject to a charge of $50. If returned unpaid within 30 days of departure, the reservation may be canceled. Renewal of the reservation requires payment by cashier's check or money order, and payment of the $50 late booking charge.

CHILD DISCOUNT
Children under 11 years of age will receive a discount of 50% on domestic airfare in Egypt.

CHANGING OR CANCELING RESERVATIONS
Requests for rescheduling or cancellation received in writing 60 days or more before departure will be honored but are subject to an administrative fee of $50 per person. Less than 60 days before departure, a cancellation fee of 25% of all payments applies. For cancellations fourteen through eight days prior to departure, the cancellation fee is 50% of the amount paid. No refund is possible for cancellations received seven days or less prior to commencement of tours, or for those who fail to participate in tours.

REFUNDS
All arrangements are inclusive, thus no refund is granted for unused accommodations, meals or other services except by special arrangement at the time original reservations are made. Any and all claims for refunds must be made only to the original reservations office; no other person, office, guide, agent or representative is authorized to promise or to make refunds, or to promise or make any change or alteration of these Terms and Conditions. All claims must be made within 60 days following completion of the tour. To be considered, a claim must be accompanied by a written authorization from our overseas representatives and/or hotels.

RESPONSABILITY
Nabila Tours & Cruises, Inc., a California corporation ("Nabila"), a division of the Naggar Travel Group, 32 Sabri Abu Alam Street, Cairo, Egypt, acts only as agent for suppliers such as air carriers and hotels identified on documents supplied to you in connection with your purchase of the tours described herein or other travel services. Nabila shall not be held responsible for any wrongful or negligent acts or omissions by any supplier or other party not directly owned or controlled by Nabila, or by the failure of any equipment operated by any such supplier or other party. Nabila shall not be liable for any loss, injury, or damage to person, property or otherwise, in connection with any accommodations, transportation, or other services, resulting directly or indirectly from any acts of God, dangers incident to the sea, fire, breakdown of machinery or equipment, acts of government or other authorities, wars whether or not declared, hostilities, civil disturbances, strikes, riots, thefts, pilferages, epidemics, quarantines, medical or customs regulations, defaults, delays or cancellations of or changes to itineraries or schedules, or from any causes resulting from insufficient or improperly issued passports, visas, or other documents. Neither Nabila nor any of its affiliates or subsidiaries shall be or become liable or responsible for any additional expenses of liability sustained or incurred by the tour memeber as a result of any of the aforementioned causes. Nabila's responsibility to passengers carried in vehicles and aircraft for transfers and excursions and tours is governed by the laws of the respective countries in which the tours take place and no other country. All claims are subject only to the jurisdiction of the courts of the country in which the cause of action arises.

The right is reserved to substitute hotels and cruise ships and to alter itineraries. The right is also reserved to cancel the tour prior to departure. If any tour is canceled prior to the passenger's joining the tour, Nabila is liable for a refund of monies received by Nabila. Nabila is not responsible nor liable for defaults of those not directly under the control of Nabila.

The traveler assumes complete and full responsibility for, and hereby releases Nabila from any duty of checking and verifying any and all passport, visa, vaccination or other entry requirements for each destination, and all safety and security conditions during the length of the proposed travel. For information regarding possible dangers at international destinations, contact the Travel Advisory Section of the US Department of State in Washington, DC (Tel.: (202) 647-5225). For medical information, call the Public Health Service (Tel.: (301) 443-2403).

By embarking on his/her travel, the traveler voluntarily assumes all risks involved in such travel, whether expected or unexpected. The traveler is hereby warned of the aforementioned risks as well as possible travel industry bankruptcies and medical and climactic disruptions.

Prices are subject to change.

The receipt of your deposit and/or final payment will indicate that you have read these Terms and Conditions, and that you have agreed to them.